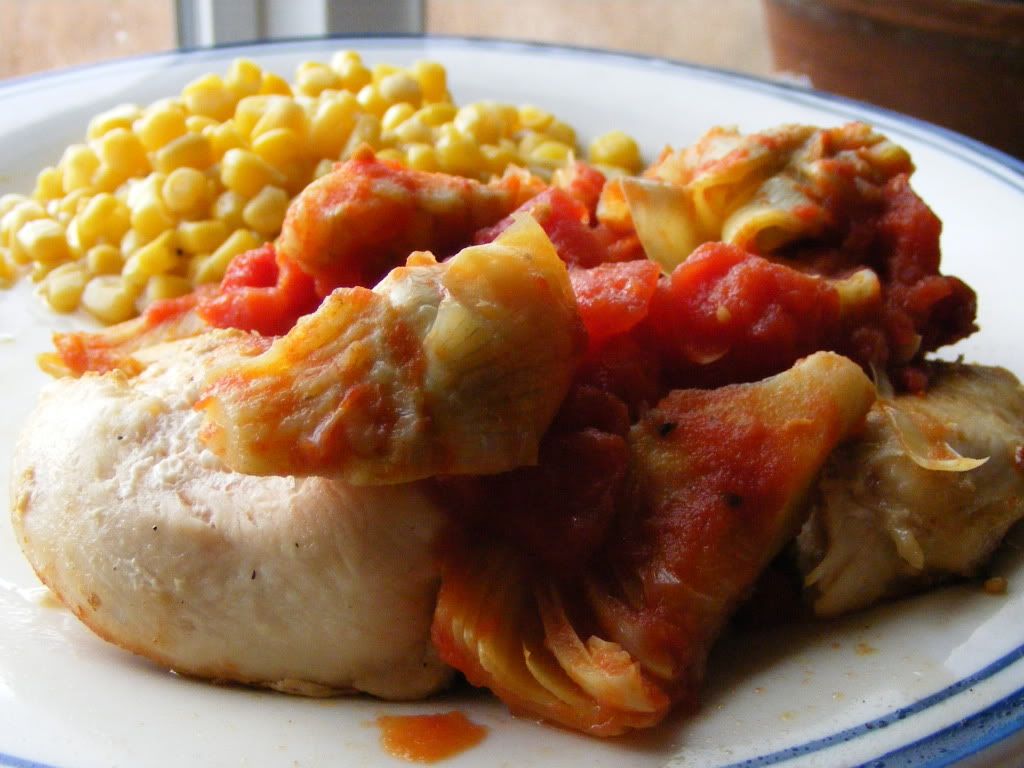 4 skinless, boneless chicken breast halves
salt and pepper to taste
2 teaspoons olive oil
1 (14.5 ounce) can diced tomatoes with green
peppers and onions
1/4 cup sun-dried tomato pesto
1 (14 ounce) can artichoke hearts in water,
drained and quartered
Directions
Season both sides of chicken
breasts with salt and pepper. Heat oil in a large skillet over medium-high heat.
Place chicken in skillet; cook, turning once to brown each side. Remove chicken
from pan, and set aside.
Pour tomatoes into pan; cook
for 1 minute, stirring constantly, and incorporating any brown bits from bottom
of pan. Stir in pesto and artichokes, and return chicken to pan. Cover, and
reduce heat to medium. Simmer for 5 to 10 minutes, or until chicken is cooked
through.
Make sure you Link up your Recipe's, If you would like to post this linky on your blog just email me and I will email you the code...
Mariecozycorner@hotmail.com